**This contains affiliate links. I will be compensated when you click to make a purchase/book. Thank you.**
We booked 2 nights and 3 days in Novotel Warszawa Centrum last 3-5 June 2019. I chose the hotel because of its location, amenities, price, and the special Accor Member only rate.
The stay almost went eventful during the check in, and upon staying on the first room (Room 1124). But everything was fixed towards the afternoon after Jakub upgraded us to a slightly higher-rate hotel room at the 24th floor (Room 2204). A pleasant turnout of my simple request for an aircon fix or just switch to a different room. But here are the lists of what I liked and didn't like about the property.
What I like:
Check-in was super fast. Although I had a bit of apprehension when initially, I was being checked-in by a lady staff who didn't even briefed me about the hotel, just handed me a questionnaire to be filled, didn't look at our passports (I thought all hotels all over the world require this procedural check), just handed me our keys and that was it. We were given a room on the third floor but I remember putting in my Accor profile that I prefer an upper room with a view. She was busy with the next one. I just happened to ask 2 younger staff named Paul and Adrian about discounts given to Accor Members if they were to use the restaurants. Paul was surprised that I was not handed our welcome drinks vouchers. And I asked if there was a chance we could switch to a higher floor with a room. And without any hesitation, he checked the system and quickly checked us in to Room 1124 with the perfect view of the Palace of Culture and Science. The problem instantly presented itself as soon as we switched the air condition unit on.
Customer service is superior at best. Few minutes after we realized that the a/c unit was malfunctioning in Room 1124. I quickly called Housekeeping to report the issue. We were assured by the lady on the other line that someone would check on it. We didn't wait was we needed to get some lunch and do some sight seeing. After returning to our hotel room, the temperature was getting very uncomfortable as it was also hot outside. I called the Housekeeping again to follow up. Few minutes later, the air condition technician came and inspected the a/c duct and unit. And confirmed to us it was broken and suggested we move to another room. He called the Housekeeping and informed the findings, and passed the phone to my husband. We were going to be moved to a different room because of the a/c unit hiccup. I went down to the lobby as it was taking a bit of a time for them to come back to us. When I stood behind the queue of checking in guests, a gentleman named Jakub called me out if I was from Room 1124 and he ushered me to an empty desk where he gave me the official keys for the upgraded Executive room at Room 2404. Well, that was quick and very pleasant surprise as we only asked for a room with a working a/c unit. He said he would just upgrade us to the higher floor with a different view from the one in the 11th. Who cares? No one says no to an upgraded room! And all this was sorted on the same day. We didn't have to suffer waiting for another room while bearing the hot room in Room 1124.
Check-out was very fast. I didn't even go to the reception desk anymore. They have boxes near the lifts and reception counters where you can quickly check out just by leaving your hotel keys. In less than a minute, we were out the door.
Location. Location. Location. This is one of the factors I always consider when booking my hotels. I prefer paying extra as long as it is within walking distance or few train/metro/tram rides away from the main train station (whenever I travel in Europe). In Novotel Warszawa Centrum, not only did I get a good rate (in my honest opinion), it was very easy to find as it was prominently seen even from afar because it is a high-rise building along a major thoroughfare – ul Marszalkowska 94/98. Right in front of the building is the tram stop, on the other side of the hotel was the bus stop that has a direct connection to Chopin Airport if you are arriving internationally by flight. It is also walking distance to the Palace of Science and Culture. Around 500 metres away is the Main central train station in Warsaw.
Comfort. I almost had an issue here with the air condition unit fiasco in our initial room. However, if we had travelled during winter time, the a/c unit would not be an issue at all as Poland is a cold country. The beds are ultra soft and comfortable. Amazingly, I always ask for 2 extra pillows and in the initial Room 1124, we were given extra 2 pillows. And when we were upgraded to the Executive Room, there were already 2 pillows for each bed. The bed is so soft and I always get a good sleep whenever I am in any of the Accor hotels, including their budget hotel chain – Ibis.
Room size. It was big enough for my husband and me. There are enough space to stash your luggage if you are carrying plenty of bags. And the cabinet is big enough to hold 2 smaller luggage or 1 big luggage. The standard room size was around 20m(2).
Bathroom. It is clean and well-stocked with an industrial look and feel (grey walls and tiles and clean counter top). There were free bath robes to use.
Pet-friendly hotel. This hotel allows pets for a fee. It is best to check with them before bringing you pet in as their policy may change.
Free and fast wifi connection. The wifi works in all the areas of the hotel. It is free to connect if you are a guest.
The Nespresso machine. I like the fact that they have a Nespresso machine so we could prepare our coffee using the free pods.
Well lit room. I like hotel rooms that are well lit with enough lamps, lights to illuminate the room. Aside from having big, wide windows to capture the natural light of the day, I like how I can choose with many light options in our room without straining my eyes for dimly lit lamps which is usually the case for other hotels we have booked in the past.
Hip, chic, and modern looking lobby. I like the vibrant colors, and mod design of the lobby. Even if it gets crowded at certain times, you still don't feel like people are in your face because there are plenty of seats in the lobby.
What I didn't like:
The lady who initially checked us in. I wish I was able to get her name. I find her lacking customer service. I feel she needs more training in that area so she could treat guests with regards. She barely spoke to me nor even asked if I had questions or at least welcomed me warmly with a smile.
The malfunctioning air condition unit at Room 1124. Although this issue was sorted, I wish the hotel would do a routine check on the air condition units of each room every time a guest checks out so they would be able to catch a faulty unit on time.
The price of water/juice in the vending machines in the lobby. The price was ridiculously high in the vending machines compared to when you just walk towards the nearest grocery and buy your own cool drinks.
Hotel's amenities:
Fitness centre which is open for 24 hours
Restaurants and lounge bars
Parking
Wifi access for free
Pet-friendly policy
Reception is open 24 hours per day
Air conditioning units in all rooms
Accessibility for people with mobile limitations
Early check-in and late check-out
Porter
Laundry
Business centre
100% non-smoking hotel
You can check out plenty of tours that will cater to your preference and times/schedules while you are in Warsaw or in Poland. Check out the many offers of Viator.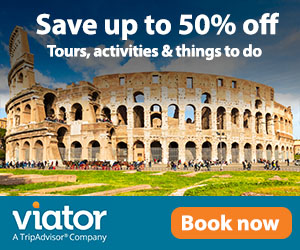 Nearby attractions:
Warszawa Śródmieście Train Station
Palladium Theatre
Graphics and Poster Gallery
Warszawa Powiśle Train Station
Palace of Culture & Science
National Philharmonic
Zlote Tarsy shopping mall
Warsaw Central Station
Nowy Świat Street
Old Town
Novotel Warszawa Centrum is part of the Accor hotels. It is located at:
ul Marszalkowska 94/98
00-510, Warsaw, Poland
If you want to book this hotel or similar hotels in Warsaw or in Poland, you may check and book here:
My recommendation: 4/5
If it was not for the malfunctioning air condition unit, and for the lady who initially processed our check-in, this hotel will be in my 5 stars rating. Aside from the redeeming factor done by her colleagues, the hotel as a whole is a great hotel with amenities to boast for families, couples, groups, business people traveling to Warsaw. I will recommend this to all types of traveler if you prefer staying near the central train station or wants to have easy access to all sorts of public transportation, walking distance to restaurants and groceries, and other attractions, then this hotel is for you.
Aside from being good in their comfort level, they also have a pet-friendly policy.
Please watch our video showcasing this hotel in Warsaw. Enjoy!