Istanbul, Turkey is a place rich in culture, art and history. There are so many places to see while in Istanbul. Some places are just around the city while the others are in the outskirts. Below is the list of places of interest in the beautiful city of Istanbul.
The Sultanahment Mosque or famously called Blue Mosque – It is called the Blue Mosque because of its  interior blue Iznik tiles.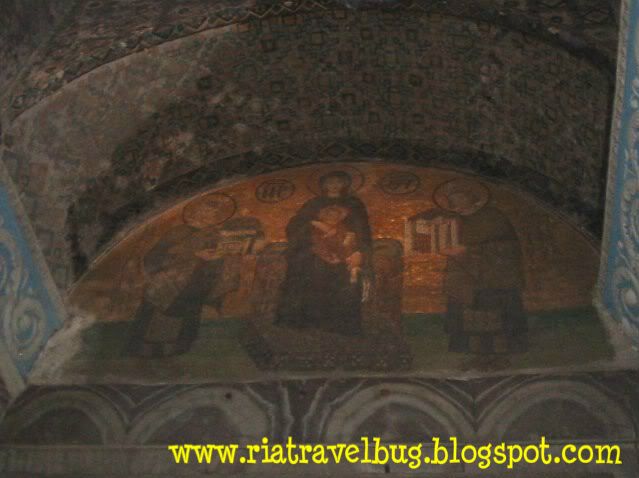 Hagia Sophia
Hagia Sophia – This beautiful church is adorned with magnificent frescoes and mosaic tiles which were covered in plaster when Turks conquered Istanbul and ordered the conversion of the church into a mosque.
Galata Tower – The tower is a prominent fixture in the Old Pera or Beyoglu District. It was used as an observatory tower to aid the Turkish defense during the 1300s. For the tourist, this tower offers an great 360 view of the Asian and European side of Istanbul.
Obelisk Monument
at the Hippodrome
Hippodrome Square and the Obelisk – Chariot races took place in this square. Elections were done via chariot races in the Hippodrome during the Byzantium days. In one area of the Square stands the granite Obelisk carved in Egypt and brought in Istanbul around 1450 BC by the Byzantine emperor Theodosius.
Grand Bazaar – This is a vast shopper's delight, housing more than 4,000 shops selling various goods from carpets to spices to wares. It is a big labyrinth of shops constructed in 1464 upon the order of Mehmed II.
Basilica Cistern – The underground water reservoir is right beneath the Stoa Basilica. It has 336 columns of either in Doric and Corinthian  style which hold the high ceiling.
Topkapi Palace – This place used to be the administrative center of the Ottoman Empire. The palace is situated between the Golden Horn and the Marmara sea of Istanbul and offers a great view of the Bosphorus.
Dolmahbace Palace – This extravagant palace is like a mini Versailles and has many French influences in its designs and interiors.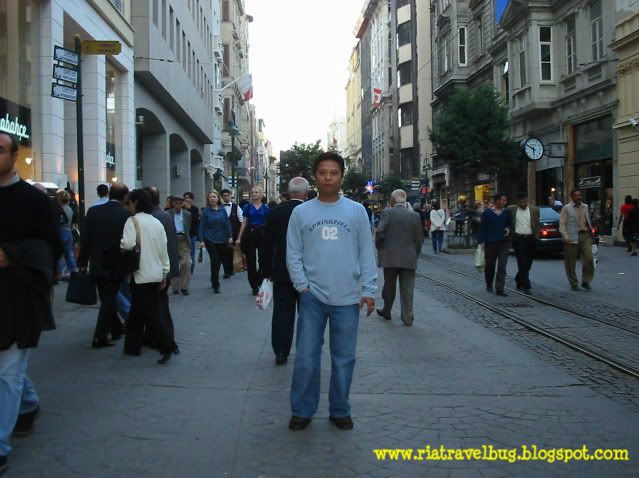 Istiklal St. in Taksim
Istiklal Street in Taksim – This is a well-known pedestrian street is the melting pot of people of all walks of life. It is teeming with cafes, pubs/bars, restaurants, movie theaters and shops and has a tram running in the middle of the quaint street. St. Anthony Church (a Catholic church) is also located along this street.
Museums – Rahmi M. Koc Museum, Istanbul Modern Museum, Kariye Musem, to name a few.