I love New York and I already sound like a broken record saying that. Everybody who knows me too well know for a fact that I am quite fussy when it comes to traveling and I have my set criteria for me to like a certain place. And New York has that charm that draws me to it like moth to a fire.
We've been to New York a number of times already. Most of our travels are during autumn and spring and never on winter. Why not winter? It is because, you'll never know when you'll get stuck because of a blizzard. We have had the misfortune of getting stuck in New York during Hurricane Sandy and we wouldn't re-live the fear by exposing ourselves to inclement weather system during winter. It can be brutal. So, we prefer the not-so-cold seasons of Spring and Autumn.
We spent few days last April 2012 in New York City. It was only 3 nights and 4 days but I made sure to check another bucket item in my bucket list – to see Cherry Blossoms regardless of country or city. And April was the perfect time to view the Cherry Blossoms in full bloom.
We went straight to Central Park because they have lovely Cherry Blossoms there. We had fun with the photo op under the Cherry Tree branches filled with lovely pink blooms. I feel bad though that our daughter couldn't come because her passport was being renewed. So, I took these lovely snaps for her to view and enjoy virtually.
This is my favorite photo, the jump shot! 🙂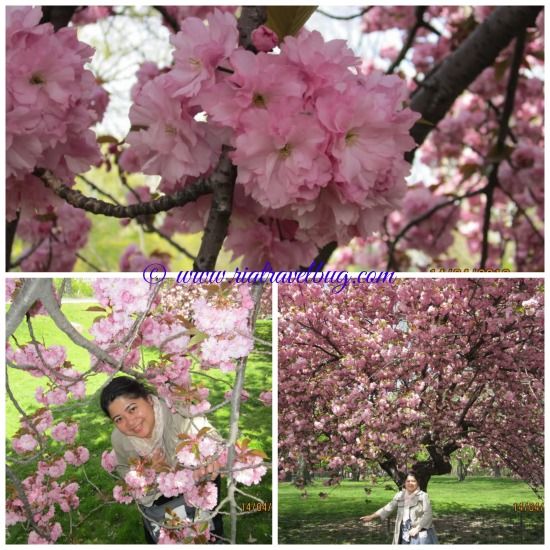 Seeing these pretty flowers in the flesh is a dream come true! Next goal is to see them in their country of origin – Japan!