Spring is just few days away. The farmer's almanac indicates March 8 as the official first day of Spring. However, countries in North America and some other parts of Europe are still experiencing severe cold weather and spring may still not be as breezy as they want it to be come March 8.
If you are planning to go on a spring break and it is not the typical beach combing style, then head of to Europe to experience their beautiful spring. Here are some tips to note when you plan your European spring break.
Prepare well in advance
My friend and I will travel to Amsterdam this end of March, just in time to see the Keukenhof Gardens with the spring flowers in bloom. However, we didn't plan just out of whim. I did the planning as early as June of last year because hotels and other accommodations offer early-bird discounts if you confirm you stay. I got great deals in Booking.com and when I am checking now, the same hotel I have confirmed is no longer available. Some hotels I have checked previously, the rates have increased substantially, around 25-30%. I got mine way cheaper and considering the season, I had a good deal.
Planning well in advance will give you enough time to adjust or even change your plans all together. Aside from getting early-bird discounts and getting confirmation from your accommodations and flights, you have time to adapt to changes without stressing yourself out.
Budget comes into this stage of planning. You have to set how much you are willing to spend for the trip and from there, plan your itinerary and scout for accommodations, car rentals (if required), train ride costs, tours and airport shuttle.
I would suggest, tours will come at a later stage when you have been granted the Schengen Visa. Most tour operators do not allow refunds so do this at a later stage.
Consider the date when you are visiting Europe. Late March to first week of April will still give you good hotel rates but the dates after that can be a nightmare as they are very expensive. A classic example is the accommodation rates in Amsterdam. End of March to the first week of April is still okay but the weeks after that all the way to summer are way over my budget.
Check your travel documents and apply for visa
If you need to apply for visa then check which country you are visiting first or have the longest stay and that is where you will apply for your Schengen Visa, only if you need visa. However, if you are one of the few citizens in this world who does not require the Schengen Visa to enter Europe then all you have to do is make sure your travel docs are still valid. Your passport should be at least 6 months valid for international travel; otherwise, consider renewing your passport now.
If you are like me who needs to secure a Schengen Visa then you have to be definite of your plan to enter a certain country first and visit others in the Schengen states. Check out that country's visa requirements and apply accordingly. Follow their requirements and get the documents ready. Some consulates require appointments before your can submit your documents so check that too and apply in advance.
Book for your tours
Now that you have your visa, you can start booking for tours so at least you can avail of the early bird promos. Some tour operators give discount if it's a group tour so it's great to travel with your friends or family so you can save as a group.
I would also assume that by this time, you've already set your itinerary because you can plan your best possible routes if you have an itinerary as your guide.
Pack smartly
Don't pack your entire bedroom in your suitcase. Check the weather and pack your clothes accordingly. Europe's spring climate may vary from region to region. If you're planning to visit the Northern Europe side then you may bring parka (for those intermittent spring showers) or windbreakers and few cardigans for layering. Don't pack too many clothes, just a couple of jeans, few light shirts, long sleeves for layering, light cardigans and at least 1 jacket. You may bring a light scarf and hat if it gets nippy at night. Bring a sturdy pair of shoes for all that walking you will do. A rubber shoes should be fine with rubber soles so you don't slip on most of Europe's cobbled streets.
Don't forget to pack your cameras too to capture those European monuments, great architecture, historical sites and famous gardens.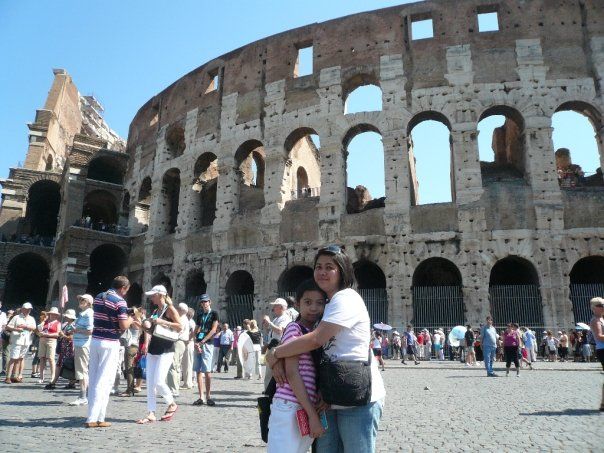 Prepare for the big day
Hotel bookings? Check! Flight tickets? Check! Visas? Check! Money? In your wallet and ATM cards. Tours? Booked and confirmed! So, what's left for you to do is go to the airport at least 4 hours in advance. I always go at least 4-5 hours in advance just in case there are sudden accidents on the road, I still have enough time to make it to the airport without stressing and rushing.
Relax, wait for your boarding time at the gate and when you've boarded, enjoy the flight.
(all photos ©www.riatravelbug.com)