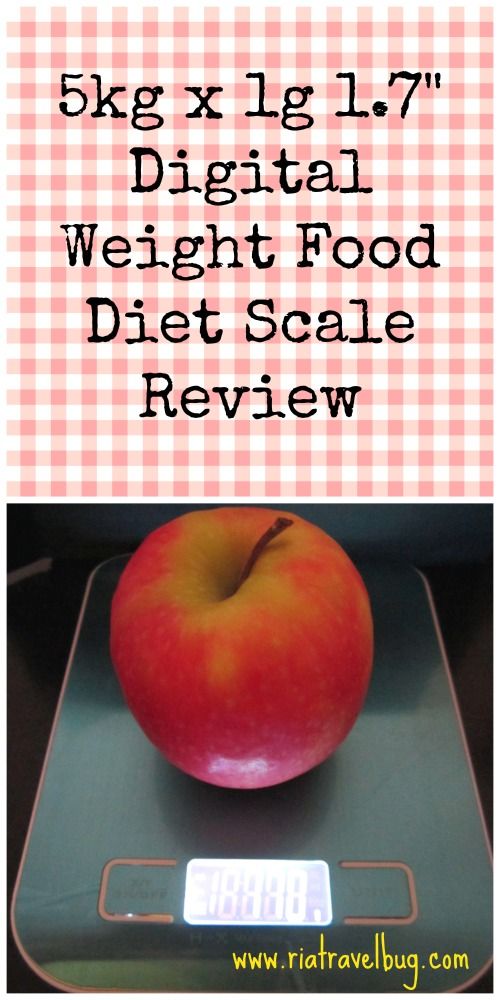 I am glad to receive the 5kg x 1g 1.7″ Digital Weight Food Diet Scale from www.tmart.com because it is very convenient, light-weight and super easy to use. I never had any kitchen scale before so I am so stoked that my first food diet scale has to be digital and sleek.
I find this product very useful in many ways. For dieters like myself who wants to keep track of the amount of food I consume. I can actually pack this small digital weight food diet scale in my luggage. And for those on the go or on road trips can also take this with them for a healthier monitoring of food intake.
My Digital Weight Food Diet Scale is light and not bulky so it can be packed during travels. I bring this with me just to monitor the amount of food intake because I cannot binge-eat during travels as it is bad for my stomach. I am not in a serious diet but it does keep me on my track when we are taking out food from deli shops because most of the food there are ordered by weight.
Aside from helping me track my food intake, the Digital Weight Food Diet Scale is also a great addition to the kitchen. It can give you the exact weight of the food you want to consume without feeling guilty afterwards because now you are aware of how much food you consume by using this weighing scale.
What I like:
It is very light weight. It barely weighs 5 grams.
It can hold weight of up to 5000 grams (5 kgs)
It has a steel top that makes it durable.
It has auto-off function.
What I don't like:
Nothing. I like this product.
Price: US$14.80 (excluding tax) if shipped from Hong Kong warehouse/ US%15.41 (excluding tax) if shipped from the US warehouse
Shipping: Free shipping worldwide courtesy of Tmart.com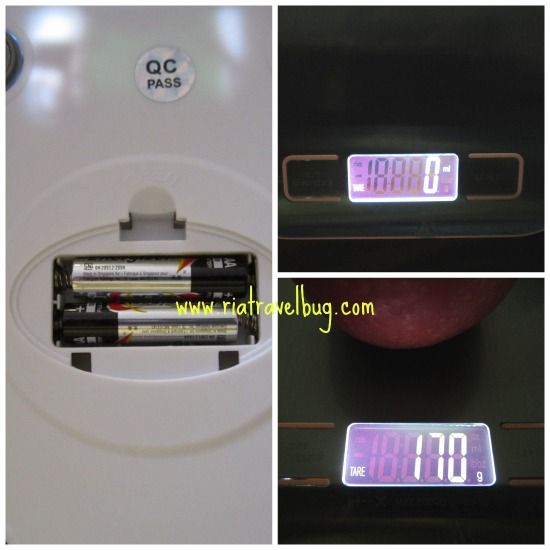 Specifications:
Max Weight = 5kg Units g, oz, ml, lb/oz
Accuracy Resolution = 1g, 0.05oz, 1ml, 0.1lb/oz
Power Supply = 2 x AAA Battery (Not Included in the product)
Background = Light Color Purple
Display = LCD
Color = Silver with White lining
Material = Plastic, Steel
LCD Screen Size = 1.54″ x 0.63″ / 3.9 x 1.6 cm (L x W)
Dimensions = 7.05″ x 5.47″ x 0.55″ / 17.9 x 13.9 x 1.4cm (L x W x H)
Package Size = 8.15″ x 5.47″ x 1.18″ / 20.7 x 13.9 x 1.4cm (L x W x H)
Weight = 10.97oz / 311g
Packaging:
Packed in a carton box with user manual
My recommendation:
I like this product and I highly recommend it.
Tmart.com offers more products for you to choose from. They cover a wide variety of products for your every day use including travel stuff. Check out Tmart.com for more information.