Our Seoul, South Korea trip will not be complete without a day visit to Everland Resort in Yongin, Gyeonggi-do Province of South Korea. It is similar to Disneyland Resort in Orlando as it is always compared to the latter due to the similarities in layout. It features a zoo and water resort as well.
We took the bus near the Lotte Department store that goes straight to Everland Resort. We got there around 10:00 a.m. It was not a very long ride. I think it was just around an hour if my memory serves me right.
As soon as the bus reached the terminal, we started taking pictures as the view was magnificent. There were plenty of unusual plants that I have seen for the first time. Such a lovely place and the pictures I am sharing here would show how beautiful the place was.
Enjoy viewing!

The ample parking lot of Everland Resort. This is where you will catch your ride back to the city as well.
This was taken near the bus terminal, few metres away from the main gate of Everland.
Notice the pretty "cabbage-like" plants behind me? They look so yummy! hahaha This is the area before you enter the park.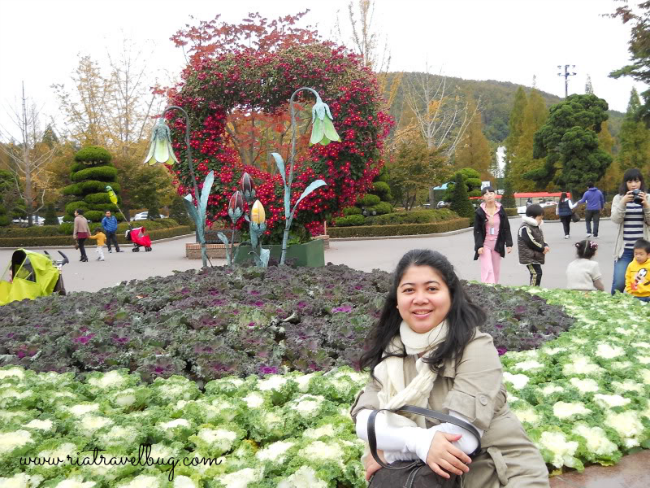 Just a bit of posing in front of the Everland Resort Logo as you enter the park.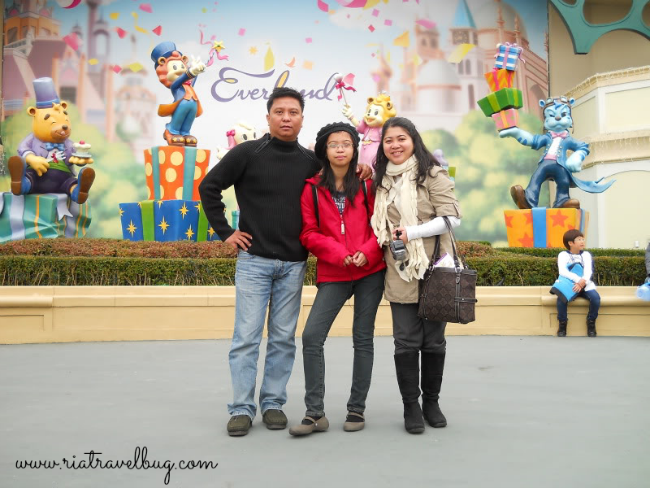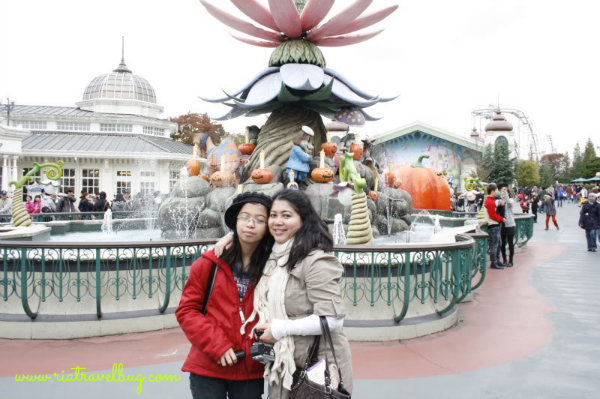 This was taken at the Global Fair. It's the main area of the resort and so is the picture below.
This is my favorite view of the park. This was taken near the big fountain and you could actually see the various colors of fall in the vista. This place is a must-visit place in Seoul.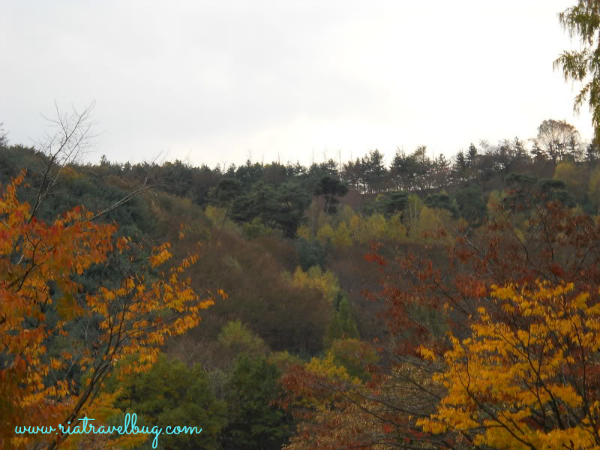 We were standing just outside the "gate" where the parade would start. We didn't realize the parade would start any minute and we were lucky enough to be in front of the sideline.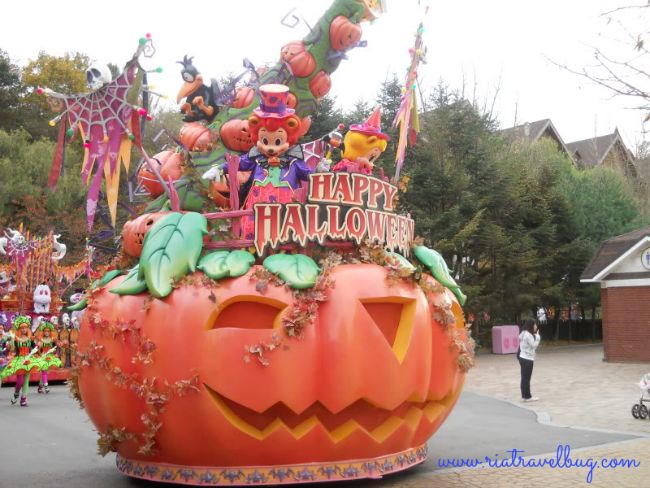 At the European Adventure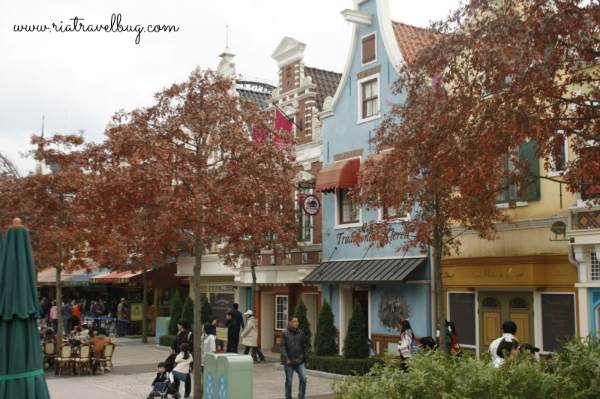 Bum poking hahaha
Taken near the T Express, the largest wooden roller coaster built in Seoul.