I love Bangkok! It is one of my favourite cities in the world. It is the capital of Thailand.
The people are friendly. The food is absolutely delicious! The spas and foot massage centres are brimming and reasonably priced. The shopping malls are everywhere and it is practically very affordable.
I have been to Bangkok, Thailand many times. Each visit always feels like the first time. I am still in awe and I never get tired of the place. If you haven't been to Bangkok yet, I suggest you should. For starters, it is easy to navigate the streets of Bangkok using public transportation (Sky Train, taxi, tuk-tuk or water taxi). Some of the places to see are already within the city's vicinity so all you have to do is plan your tour accordingly to accommodate so much sights and attractions in a day.
Here are some places to see and really worth visiting while you're in Bangkok:
Grand Palace/Wat Phra Kaew
This imposing palace in the middle of the city was built on 1782 and was home to the Thai Kings for 150 years. The palace also houses the much revered Emerald Buddha.
Wat Arun/Temple of the Dawn
Located along the west bank of the Chao Phraya river in Tonburi. It is a picturesque temple and best viewed from afar.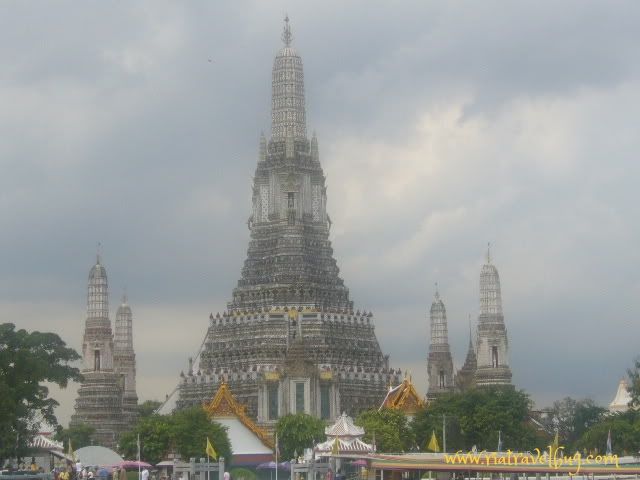 The Reclining Buddha/Wat Po
The famous and huge reclining Buddha in Thailand is known for its gold leaf decoration and the yes and soles made of mother of pearl. This is located near the Grand Palace.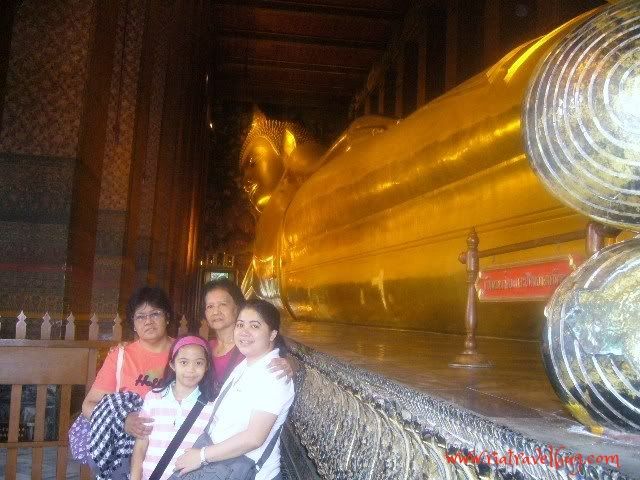 Temple of the Golden Buddha/Wat Traimit
This temple houses the Golden Buddha which is made of pure gold and weighing approx. 5 1/2 tons.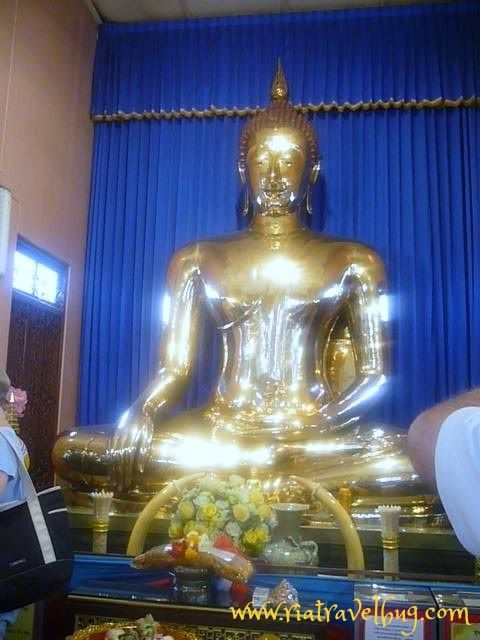 The Marble Temple/Wat Benchamabophit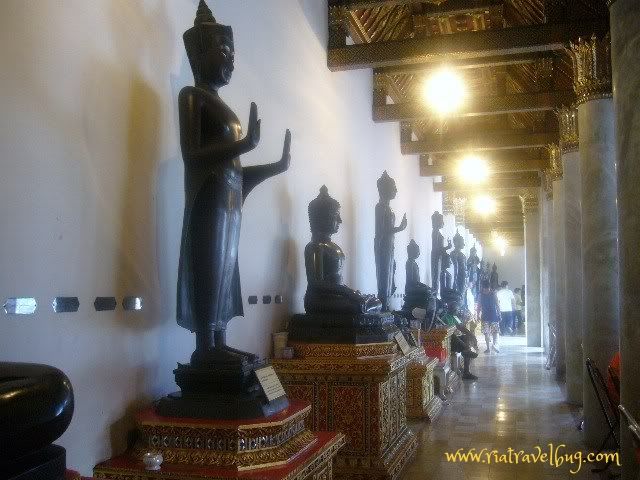 Houses the 52 various Buddhas in the sublime position showing various mudras and signs. Also referred to as the Marble Temple in some travel guidebooks.
Vimanmek Mansion
This is the largest teak mansion in the world built during the time of King Rama V.
Bangkok Night Safari
Located in the Khao Kheaw, east of Bangkok. It is an open plan zoo where the animals can roam freely without any fence.
The numerous shopping malls around Sukhumvit area. My favorite is the MBK and Platinum.
The night clubs and bars along Patpong.
The numerous spas and foot massage centers in the city.
The floating market in Damnoen Saduak.
Photo credit: yahoo images

Take a tour on this famous floating market area and enjoy the various merchandise peddled by vendors to tourists and locals while in their small boat.
There are plenty more places to visit in Bangkok to name here. I do recommend this place to relax, unwind and enjoy the scenery. So when you plan your trip in Asia, please include Bangkok in your itinerary.