D
uring my vacation few years ago in Manila, we booked ourselves (my mom and daughter and myself of course) at Crowne Plaza Galleria Hotel, Pasig City for 2 nights and 3 days. The experience was very pleasant, fitting for royalties who were there for a good R & R.
The hotel is a 5-star property under the Intercontinental Hotels group of companies, a sister company as well of Holiday Inn. Crowne Plaza is located in the heart of Pasig City just adjacent to the Robinson's Galleria and stones throw away from SM Megamall and St. Francis Square.
I booked for a twin-bed, deluxe room in the higher floor and was quite glad to have a view of EDSA. The room was so spacious and very neat and organized. The bathroom has separate tub and shower area and was quite big. Other amenities includes mini bar, hair dryer, Internet connection, pressing board and iron. The staff was cordial and always ready with a smile. I felt like a royal!
I would definitely recommend this hotel to my family and friends who wish to stay in the city for a nice R & R. Here are some of the snaps I took:
The royalties!
Taking snap of the big mirror on the console area.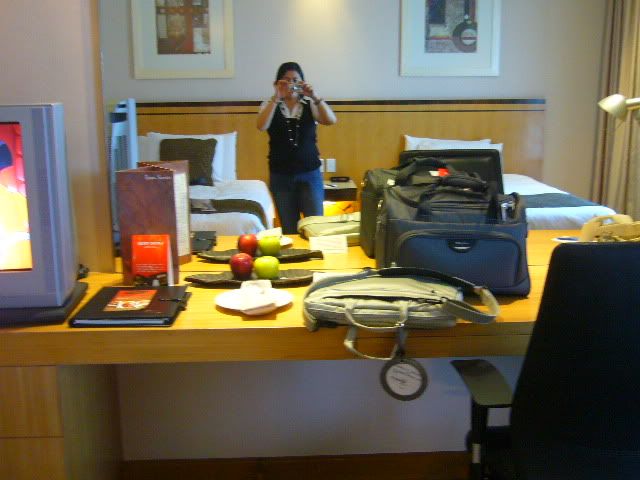 Hallway leading to the sleeping area.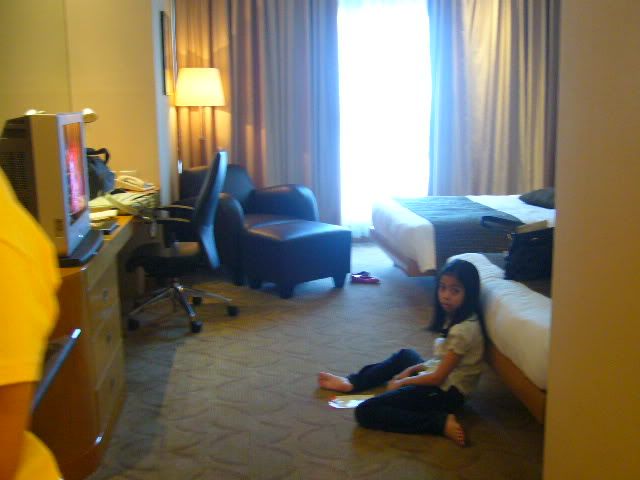 Our beauty stuff courtesy of the hotel.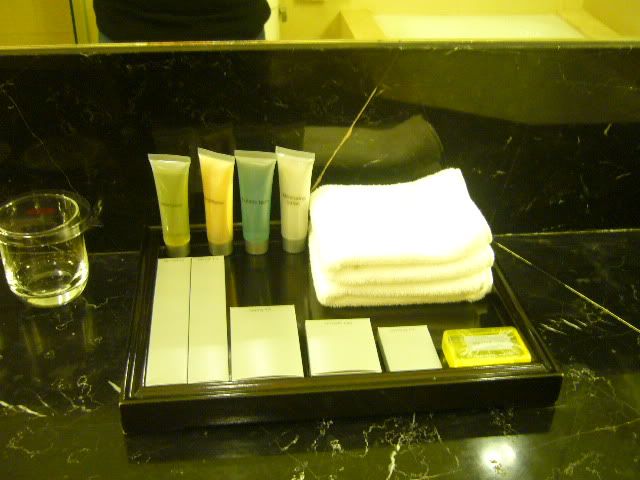 Separate shower area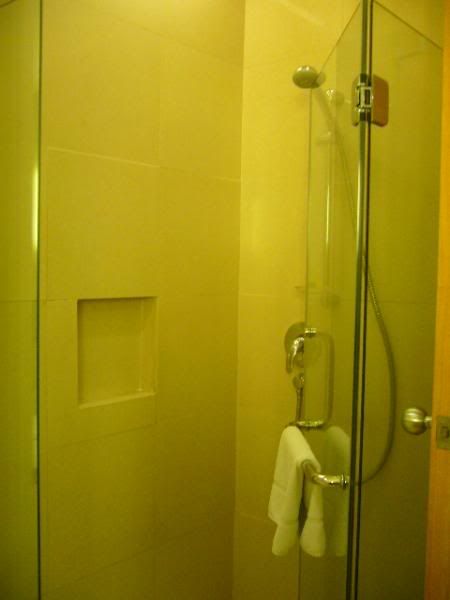 The tub area. My princess used it as a mini-pool!
No pics taken of the hotel's facade, lobby, lounge area and the gym, spa, and outdoor pool as I was busy shopping! hahaha! Come on, it was just next to the mall and there was a short-cut bridge on the 3rd floor from the hotel (special access given to hotel guests) to the Robinson's Galleria Mall. Would I let that opportunity pass? Guess not.
P.S. These are my personal photos and this is NOT a paid review. It's just my way of thanking the staff for making me and my family feel so special.