Our visit to Niagara Falls, US is not without any hiccups. Actually, the whole vacation was full of hassles from my husband and mom-in-law's flight from Manila back to Dubai, from our split party trip from Dubai to New York and to the weather condition that welcomed us in what was supposed to be spring in New York. This is not the first time we traveled to New York during cold season. However, we didn't expect the extended winter.

We didn't let the weather dampen our spirits. We didn't fly all the way to Buffalo to miss out on the chance to see the wonderful Niagara Falls up close. We did visit the place twice. The first time was an epic fail. We visited Niagara Falls last April 2 around 09:00 in the morning. We checked the weather and we knew there would be flurries but we had no choice. Like I mentioned earlier, we didn't fly all the way to Buffalo to coop ourselves in the motel. We braced the harsh weather and went. The temperature was around 2 degrees Celsius but it felt more like -9. We were excited and shivering but a bit disappointed when we reached the Niagara Falls area. We could only see mist and plenty of ice chunks floating on the river. The pathways were slippery too so we could not approach the railings. I still managed to take pictures from afar but we all could not stand the bitter cold. It only took us less than 10 minutes outside the wintery like weather and we headed home.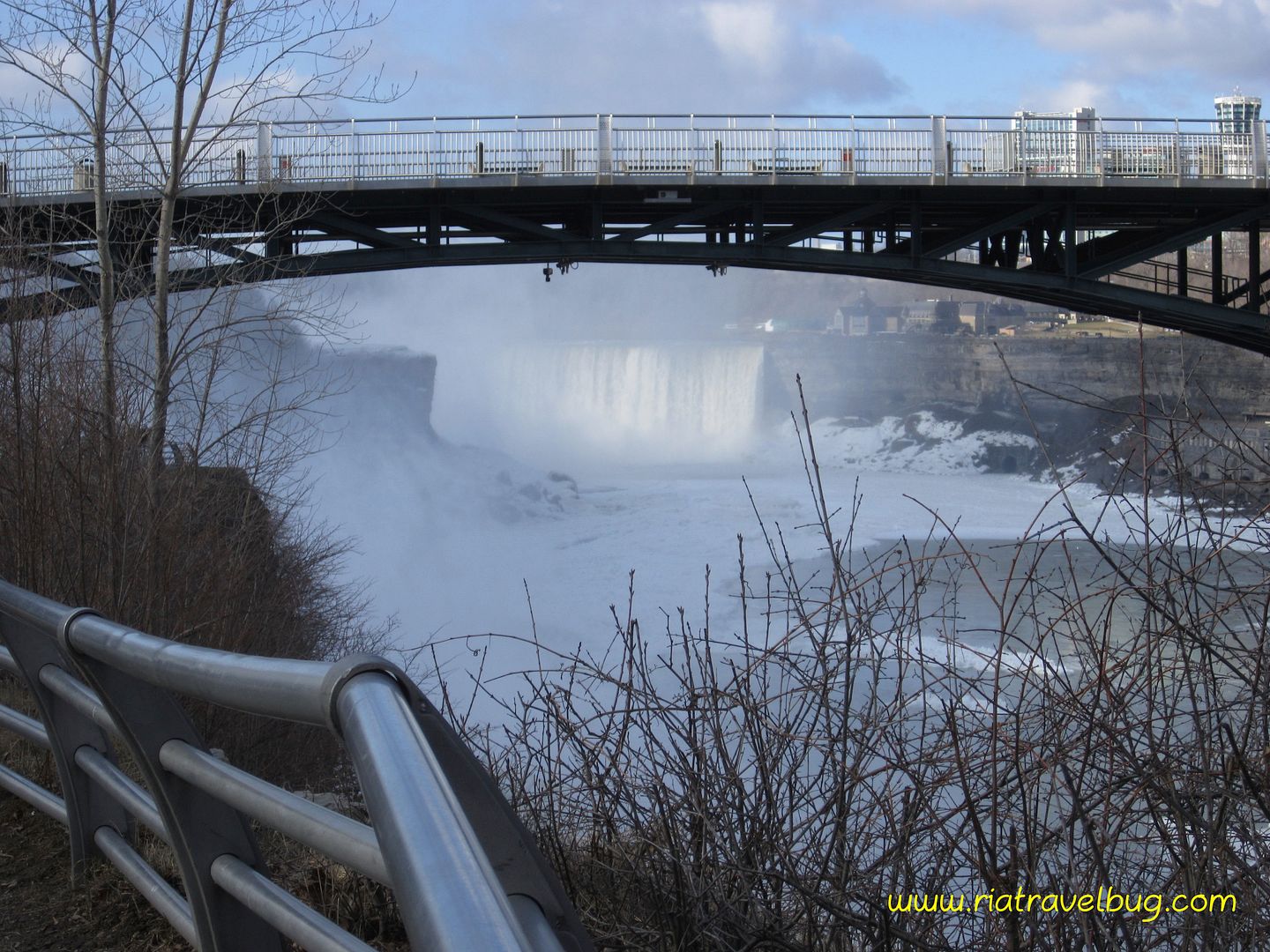 This is what we saw on April 2- floating chunks of ice, lots of mist, and not to mention, an extremely cold morning to visit Niagara Falls.
I was really sad and upset that I didn't enjoy the view of one of the wonders of the world. I told my family that my bucket list check was just partial as I didn't see the whole area. But you know what, God is really good. He knows how much we all wanted to see Niagara Falls. So, a window of opportunity came last April 4 when the weather let up for a while. It was 10 degrees Celsius! We drove back to Niagara Falls State Park around 2:00 p.m. Well, the cold was still bitter but we could care less. It was perfect the second time around. My hubby dropped us off and headed to Seneca Niagara Casino while my daughter, mom-in-law and I enjoyed Niagara Falls this time.

We took plenty of pictures. We went up the observatory deck. The Maid of the Mist and other attractions were closed for very obvious reasons; there were plenty of ice chunks floating and the operation is only seasonal.

I marveled at the beauty before my eyes. I have to pinch myself several times to make sure I am standing next to the famous Niagara Falls where I once dreamed of seeing when I was five. I was there, taking it all in – the bitter cold and the beauty of the falls.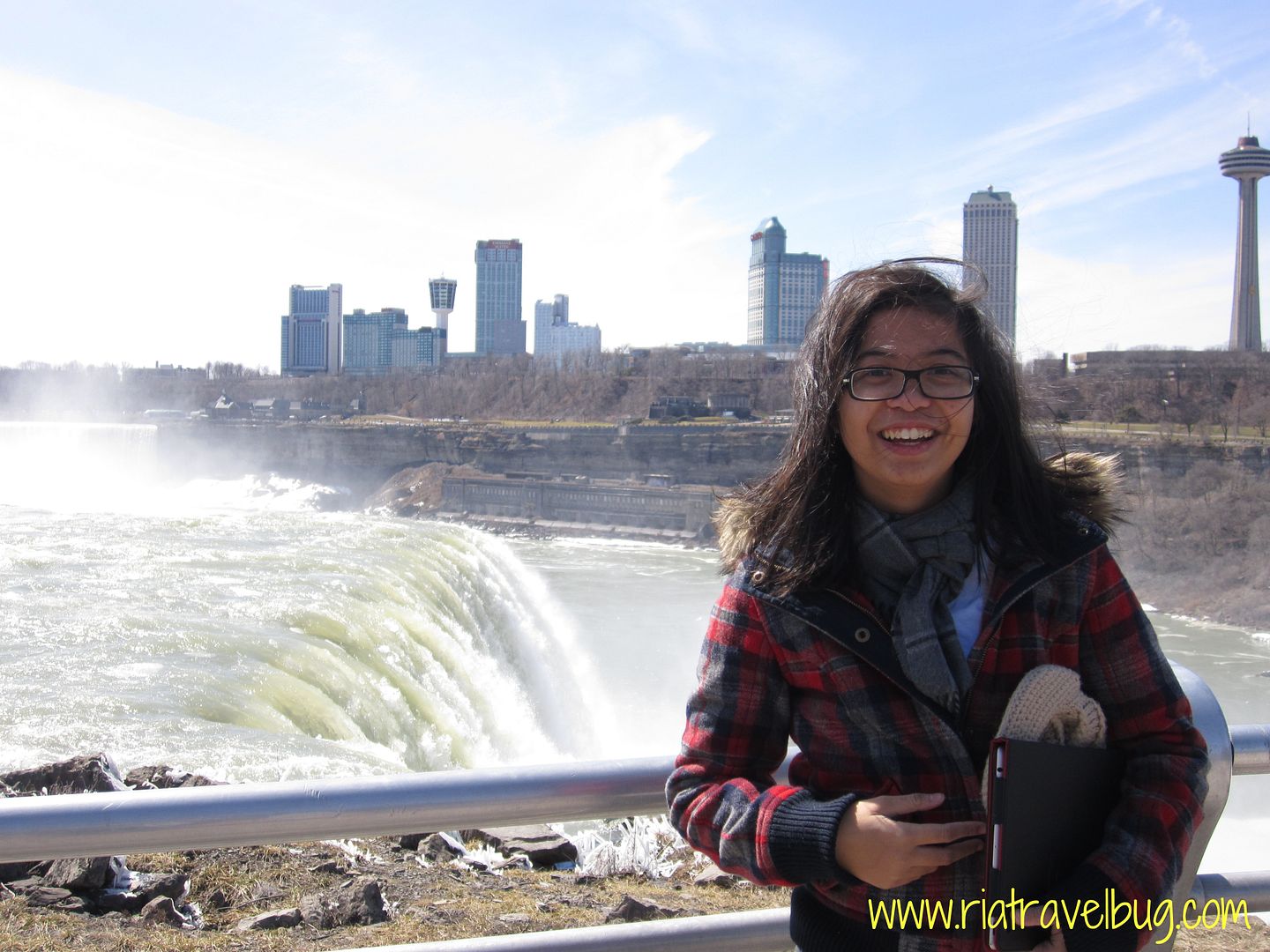 Better weather this time. Taken on April 4. My princess enjoyed the place so much. She braved the cold weather to get a closer view of the beautiful Niagara Falls.
Breath taking! One of God's wonderful creation. By the way, those white big stuff are chunks of ice.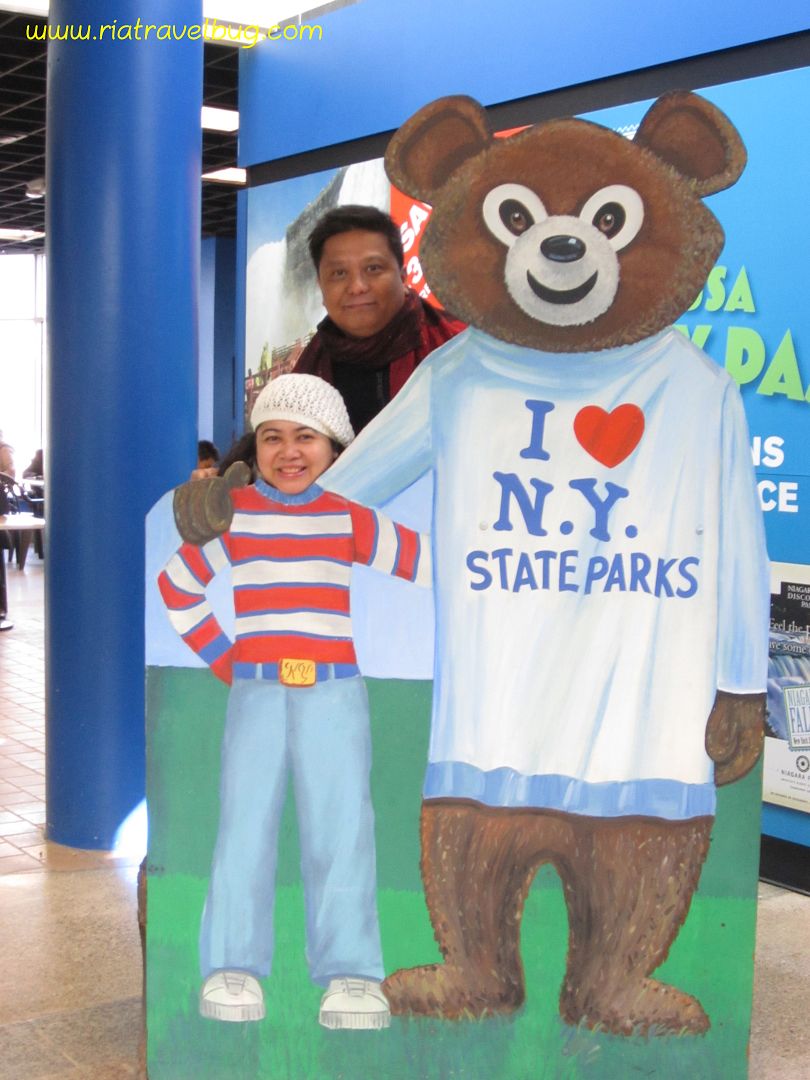 Goofing inside the Visitor Center. It was warm inside. We stayed for a while to keep ourselves warm.
This is another check on my bucket list. It has been a dream for me to see the famous falls. To be standing there, marveling at the beauty of God's creation is truly an opportunity I and my family are very thankful for.