Photo credit: copyright www.riatravelbug.blogspot.com
Istanbul is a beautiful city in Turkey. It lies on the Bosphorus Strait and stretches on both the European (Thrace) and Asian (Anatolia) side of this strait. It is the only city in the world that lies in two continents.
We visited Istanbul in October 2002. It was actually our first European trip. We applied directly at the Turkish Consulate in Dubai at The World Trade Center. The visa application was not a tedious process unlike the Schengen and US visa we have applied for in the past. We went in the morning to submit our documents and the interviewer only asked us one question. I forgot what the staff asked but I vividly recall what he said next. He told us to collect our passports the next day. That was it. We were given a week-long visa validity to enter Turkey.
We only stayed for 3 days and 2 nights and booked our accommodation in Madison Hotel in Istanbul. It is a 4-star property located in Taksim area close to Taksim Square, Topkapi Palace and other tourist attractions.
I got a good deal on the hotel because of my travel agent status then. My husband and I flew to Istanbul via Singapore Airlines (and I loved their service! The flight attendants made us feel very special even if we were in economy class) during the airline's promotional travel deals. Since I was an assigned staff in the Singapore Airlines counter, our ticketing head office left a message to the tour operators in Istanbul to give me and my husband a free return airport transfer. The airline fare was also a steal because I only paid around US$160 for both of us and that was Dubai-Istanbul-Dubai! Talk about the perks of being a travel agent!
I'll talk about the hotel and other places of interest on my other blog post later on. Meanwhile, here are some of the few photos we had in Istanbul. Unfortunately, we only had few snaps because our very unreliable digital camera had to malfunction during our trip.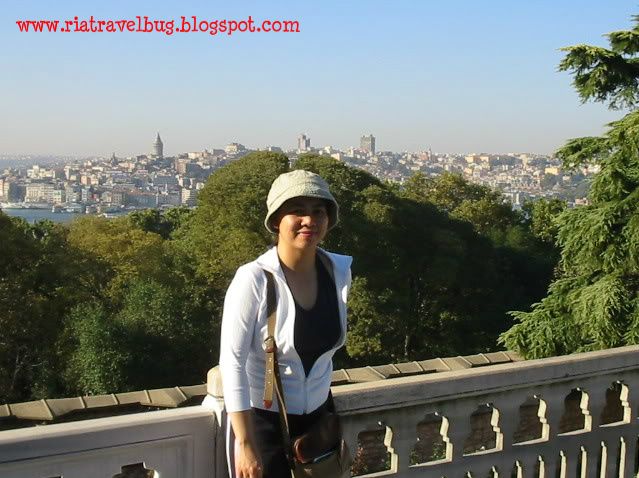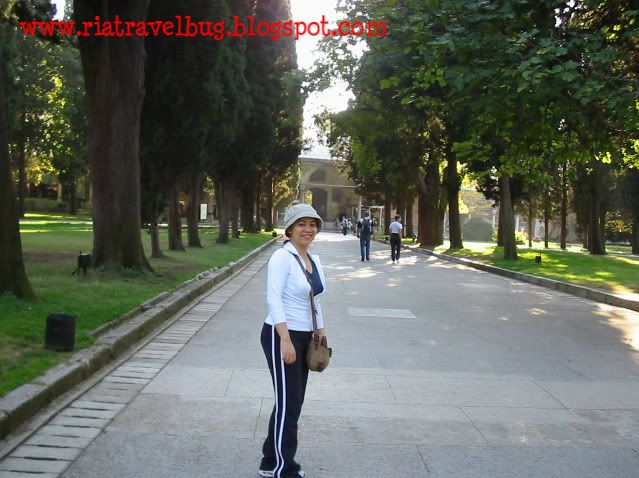 Topkapi Palace, Istanbul
My hubby posing in Taksim Square near the tram track